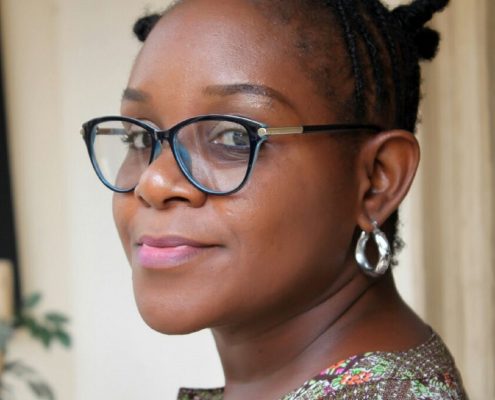 Ogechi Florence Ikeh is a Nigerian Feminist Focal Person / Programmes Officer Women in Governance and Leadership of Alliances for Africa (www.alliancesforafrica.org) an international non-governmental organisation that is engaged in human rights training, legislative advocacy, public policy and community development.
Ogechi has a Post graduate diploma (Pgd) in Public Administrator from the Imo State University Nigeria and a Bsc. Ed in Economics from the University of Nigeria Nsukka and anticipates furthering her interest in acquiring more knowledge in related field of work.
She has worked as a professional Economics teacher for 10 years in a Girls college which earned her a well informed experience on behaviouristic psychology of the girl child. She is a life Counsellor and coach on girl child issues and challenges. This led to her going on a voluntary retirement to pursue her passion on a wider scope in Feminism and advocacy on Woman/Human rights.
She regularly acts as a Focal Person for all NFF related activities and communications.
She coordinates all of the activities of NFF and the feminist charter through sharing of relevant information. She also represents NFF in meetings and networks, including reporting on activities included in the annual plan and creating visibility for the NFF. She supervises the interns and volunteers at the same time ensuring that a database for the members is maintained.
She also participates in organising projects, meetings, workshops, trainings and other programmes activities in collaboration with Alliances for Africa staff and partners.
Monitors major policy developments related to AfA's program develop and implement advocacy strategies.
Ogechi also fundraises for activities through proposal writing. Produce written materials to support AfA's work, including research briefs, website content, newsletters, bulletins, press releases and advocacy and training materials.
Having worked with a good number of Non-governmental Organizations, she is passionate about her current work in AfA with special interest on awareness creation of the Women, Legal and human rights issues that cut across the globe.