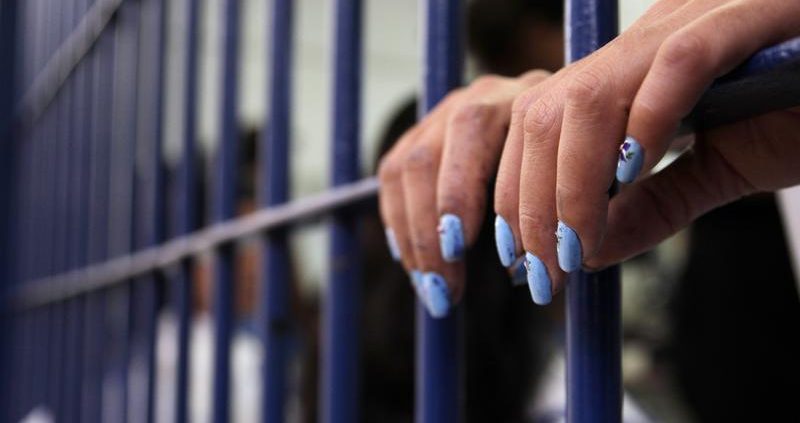 #FreeTheOwerri114. 
Unlawful Arrest and Detention of 114 Women in Imo State
On Friday, the 17th of August, 2018, about 114 women in Imo state were arrested and detained by the Nigerian Police in Owerri metropolis and arraigned before a magistrate court seriatim who, holding her court lacked jurisdiction to hear the matter, refused the said women bail pending legal advice from the Ministry of Justice and adjourned the matter to the 3rd of September, 2018.
The women were protesting the "disappearance" of Nnamdi Kanu, leader of the Indigenous People of Biafra (IPOB) when they were apprehended and charged to court subsequently.
The disappearance of the said Nnamdi Kanu sometime in 2017 is an issue the Government of Nigeria has swept under the rug and sat heavily upon not willing anyone to question his whereabouts. This same dictatorial approach was replicated by the Imo state government who ordered the arrest and detention of these 114 women in Owerri for daring to take to the streets in peaceful protest.
It was gathered that they were picked close to Warehouse junction in the State capital, after attempts by the policemen to disperse them with teargas were unsuccessful.
Alliances for Africa (AfA) vehemently condemn this act of the Imo State Government and the Nigerian Police and calls for the immediate release of the women.
It is wrong and illegal to arrest and harass anyone who peacefully protests against their government, particularly when the right to free speech and free assembly is a fundamental right enshrined in the constitution of the people.
A government that cannot safeguard the rights of its citizens is a government that has outlived its governance. This illegal arrest and continual detention of the said 114 women in Owerri under the guise of a crackdown on IPOB is condemnable and a derogation of the fundamental rights of these women. It is a further act of continuous and unacceptable derogation of the rights of Nigerian citizens.
We reinstate our condemnation of the arrest and detention of these women by the security forces in Owerri simply for participating in a peaceful demonstration questioning the where about of another citizen. We further demand their immediate release and compensation for a derogation of their fundamental rights. Enough of these act of lawlessness by the Nigerian government and her agents.
Alliances for Africa.        
0703 906 8960, 08067346294
afa@alliancesforafrica.org
https://alliancesforafrica.org/wp-content/uploads/2018/08/2017_ame_brazil_womeninprison.jpg
533
800
Israel Promise
https://alliancesforafrica.org/wp-content/uploads/2018/07/afa-495x307.png
Israel Promise
2018-08-26 01:18:02
2018-08-26 01:18:02
Free The Owerri 114.