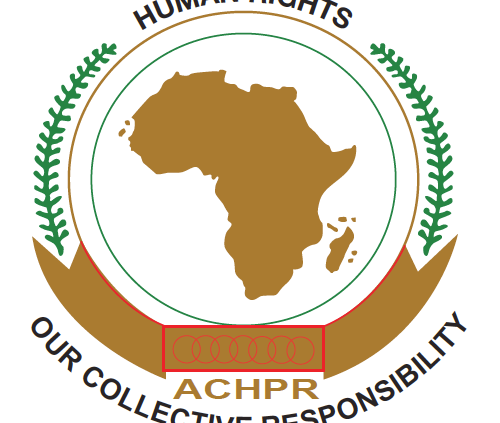 A Statement on Women's Human Rights in Nigeria at the 66th Ordinary Session of the African Commission on Human and People's Rights (ACHPR)
(13 July – 7 August 2018) Submitted by: Alliances for Africa (AfA) Observer Status Number No: 235
statement under agenda item no. 8.
Your Excellency, the Chairperson of the Commission, Honourable Commissioners, Distinguished Delegates and participants, I am pleased to address this gathering of the ACHPR on the state of human rights in Africa on behalf of Alliances for Africa. Alliances for Africa (AfA) is an African led feminist International Non-Governmental Organization which focuses on human rights, peace and sustainable development with national offices in Owerri, Imo State, Nigeria. AfA is also a member of the Solidarity for African Women's Rights (SOAWR) and the Nigerian Feminist Forum (NFF).
Mr. Chairperson, the general human rights situation in Nigeria remains worrisome and disheartening, while we commend the recent developments on the continent with regards to the promotion and protection of the rights of women and girls as enshrined in the African Charter on Human and Peoples' Rights and the Protocol to the African Charter on Human and Peoples' Rights on the Rights of Women in Africa (the Maputo Protocol). We wish to bring to your attention to ongoing human rights violations women and girls are experiencing in Nigeria.
Nigeria ratified the Protocol to the African Charter on Human and Peoples' Rights on the Rights of Women in Africa (Maputo Protocol) on 16 December 2004 and deposited its articles of ratification on 18 February 2005. Unfortunately, Nigeria has not yet domesticated the Protocol making accountability and implementation difficult. However, in Nigeria, the lives of women and girls are under serious threats as a result of impunity, mass atrocities, corruption, sexual harassment, sextortion for grades in our higher tertiary institutions, discrimination and the most devastating of all is the rising cases of sexual and gender-based violence (SGBV), violence against women and girls (VAWG) and wider gender-based violence.
1. IMPACT OF COVID-19 ON WOMEN IN NIGERIA: While the outbreak of the disease threatens population's health, the lock-down, however, increased the vulnerability of women and girls to sexual and gender-based violence as some were in the same homes, communities as perpetrators and had nowhere to go while restrictions of movement prevented many from accessing assistance. The lockdowns increased poverty level, reduced women and girls' access to sexual health and reproductive services, and other medical facilities. In implementing the COVID-19 interventions, the absence of women in decision-making e.g. in the Presidential Task Force limited gender-based responses and failed to acknowledge to disproportionate effects on women and girls particularly those in rural communities.
2. INCREASE IN SEXUAL AND GENDER-BASED VIOLENCE: Heightened by the stay at home orders and curfews arising from COVID-19 lockdowns, there is a rapid increase of sexual and gender-based violence on women and girls in Nigeria contrary to Art. 5 of the African Charter and Art. 4 of the Maputo protocol Women's right organizations such as AfA have witnessed and documented an increase in the number of SGBV cases. The Nigerian Minister for Women Affairs and Social Development recently shared that 3,600 rape cases were reported during the lockdown. On 28 May, Ms Uwa Omosuwa, a 22-year old University of Benin undergraduate was raped, and left for dead, in a church where she had gone to study. The public outcry following this horrific incident sparked protests against gender-based violence in Nigeria and led to widespread condemnation. This is a worrisome situation in the country and needs immediate eradication.
3. VIOLENCE AGAINST PERSONS ACT (VAPP ACT): The Federal Government enacted the Violence Against Persons Act (VAPP Act) in 2015. However, the Nigerian federal system requires that each of the 36 states domesticate the VAPP Act for it to be applicable in their states. While Lagos and Ekiti States have a Prohibition Against Domestic Violence Law 2007 and Gender-Based Violence (Prohibition) Law 2019 respectively, to date only 12 states have domesticated the VAPP Act. This means 22 states have no specific laws offering better protection against SGBV. We pledge to continue to work with the commission, and particularly the special rapporteur on the rights of women in Africa on promoting the effective implementation of the Maputo Protocol in Africa and addressing women's rights and ending of all forms of violence against women and girls. Mr Chairperson, Honourable Commissioners, we, therefore, urge the Commission to call on the Federal Government of Nigeria to urge all states yet to domesticate the VAPP Act to do so. Further that it domesticates the Maputo Protocol to make it fully implementable in Nigeria. I thank you all for your attention.
ABOUT ALLIANCES FOR AFRICA (AFA)
Alliances for Africa is an African led feminist International Non-Governmental Organization which focuses on human rights, peace and sustainable development with national offices in Owerri, Imo State, Nigeria. AfA aims at enhancing and strengthening on a sustainable basis, local, national, sub-regional and regional institutions in Africa that are active in the monitoring, advancing, promoting and protecting of human rights, peace and sustainable development initiatives. For more details on AfA's Gender Justice Project/ African Courts, please contact:
Ms Blessing Duru Programs Manager

Mobile: +23407062404635

Email: blessing@alliancesforafrica.org

Address: Plot 75, Area A, Opposite Rosy Kids School, By Dreamland Bus top, World Bank, Owerri Imo State Nigeria.

Office Email: afa@alliancesforafrica.org

Telephone: +234 8168702759 (Owerri).

Visit our website on or follow us on @AfAafrica; alliances for Africa; alliancesforafrica
https://alliancesforafrica.org/wp-content/uploads/2020/07/logo_en.png
494
500
Alliances for Africa
https://alliancesforafrica.org/wp-content/uploads/2018/07/afa-495x307.png
Alliances for Africa
2020-07-23 13:30:16
2020-07-23 13:32:00
A Statement on Women's Human Rights in Nigeria at the 66th Ordinary Session of the African Commission on Human and People's Rights (ACHPR)